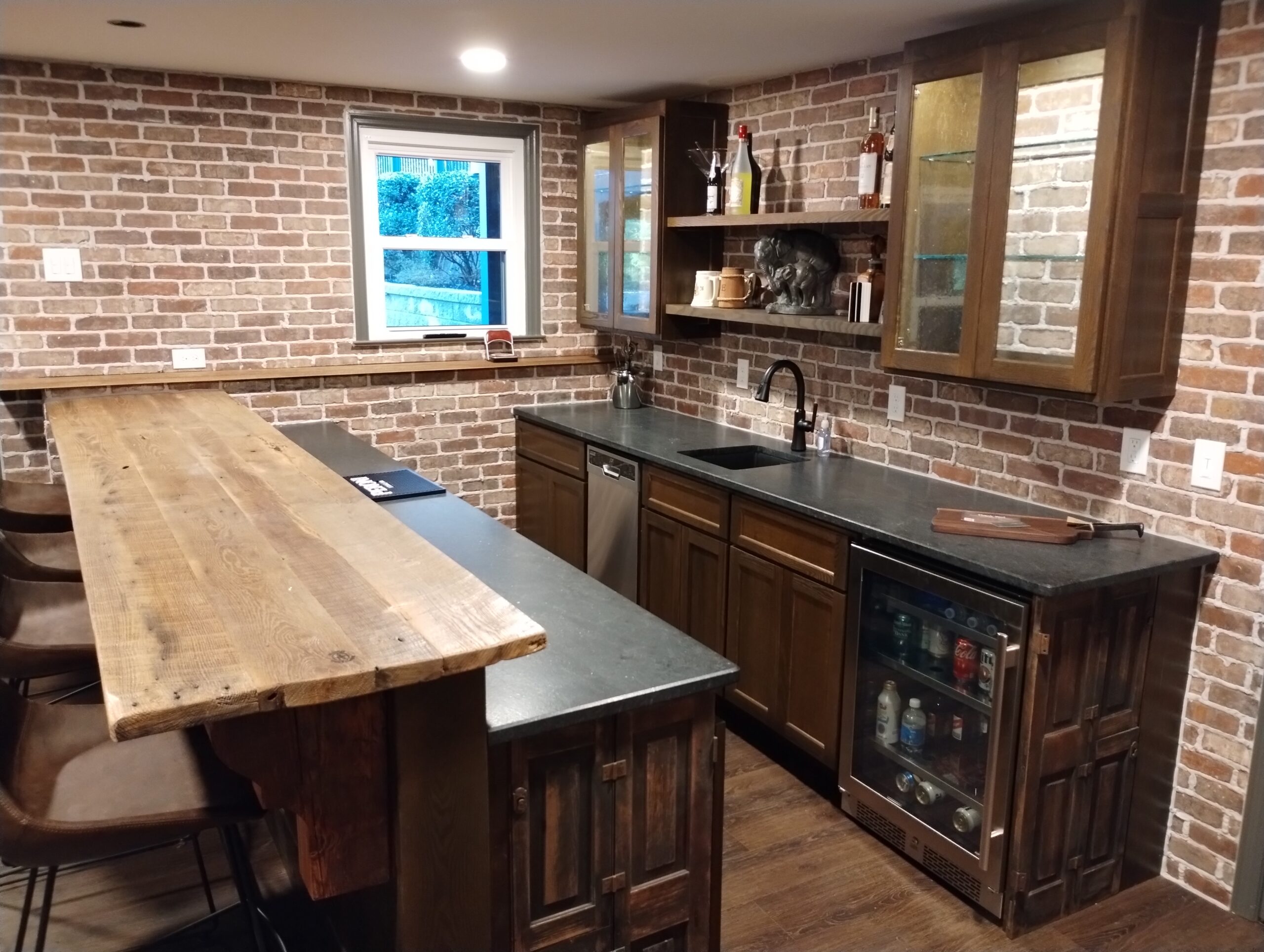 Basement Bar Area
This project was so much fun! Sometimes, the perfect client makes for the perfect job. This client wanted to create a basement bar based on some old shutters she found in an antique store. As a basis of inspiration, the rest of the build developed around those shutters. The shutters were actually incorporated into the bar as end panels as you enter the bar area.
The project was built using Ash and stained to a custom color. Not pictured on the back side of the bar are two "barn doors" – sliders to cover the shelving on the underside behind the bar – also built in the style of the shutters. The two upper cabinets were left with an open back to highlight the brick wall behind. Seedy glass was added to the doors to continue the "antique" look and feel to the whole build.
The reclaimed wood bar top came from another area craftsman, Brandon Watts at Revival Timberhaus. Thank you for the awesome contribution to this build!