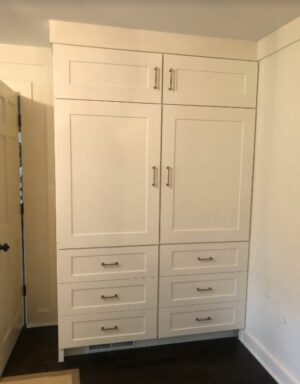 need more space?
This customer had a problem – a too small closet, with too many clothes, for two people. Their home is an older home in Fulton County. Very charming. Shaker style throughout the entire house. And did I mention, a small master closet? Definitely not big enough for two to share.
Built-in Wardrobe
We designed this large built-in wardrobe with plenty of space to move the husband out of the walk-in. Now they each have their own space with plenty of storage for both of their needs.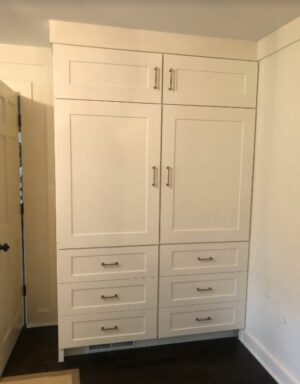 It's huge
The final wardrobe size is 96″ tall by 60″ wide. That is a lot of clothing storage! Trim was installed across the top to match the room to give this built-in wardrobe the complete look.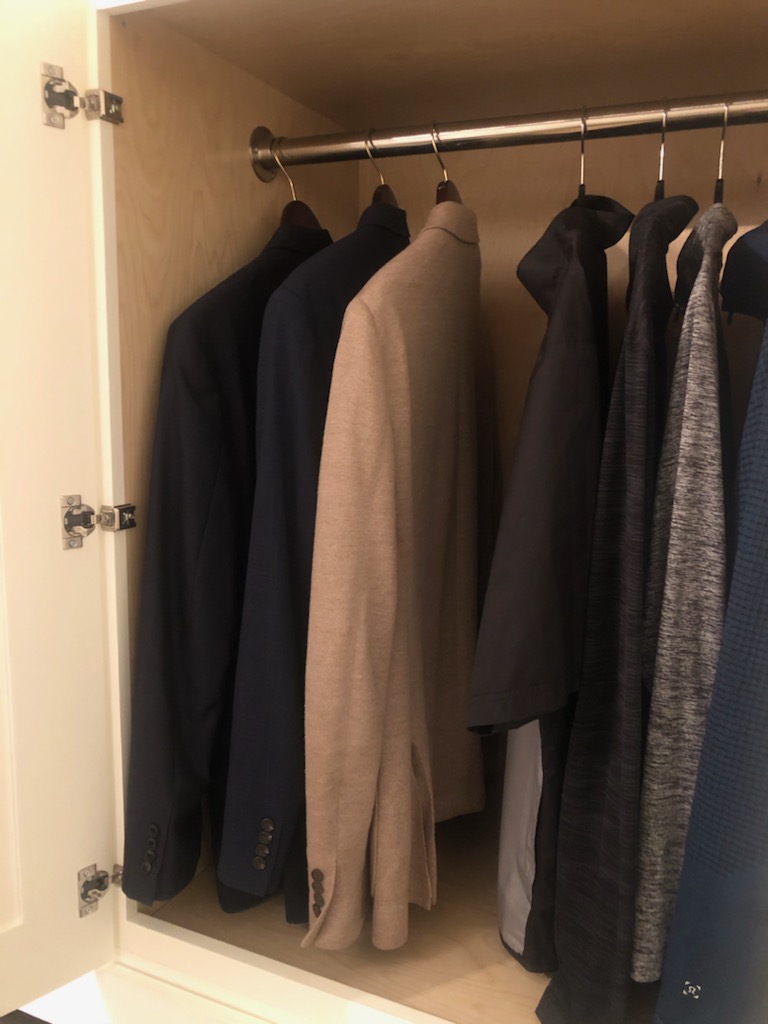 Hanging Storage
The finished inside allows almost 5 feet of handing storage for suits and shirts. The two large doors were installed with 3 soft-close hinges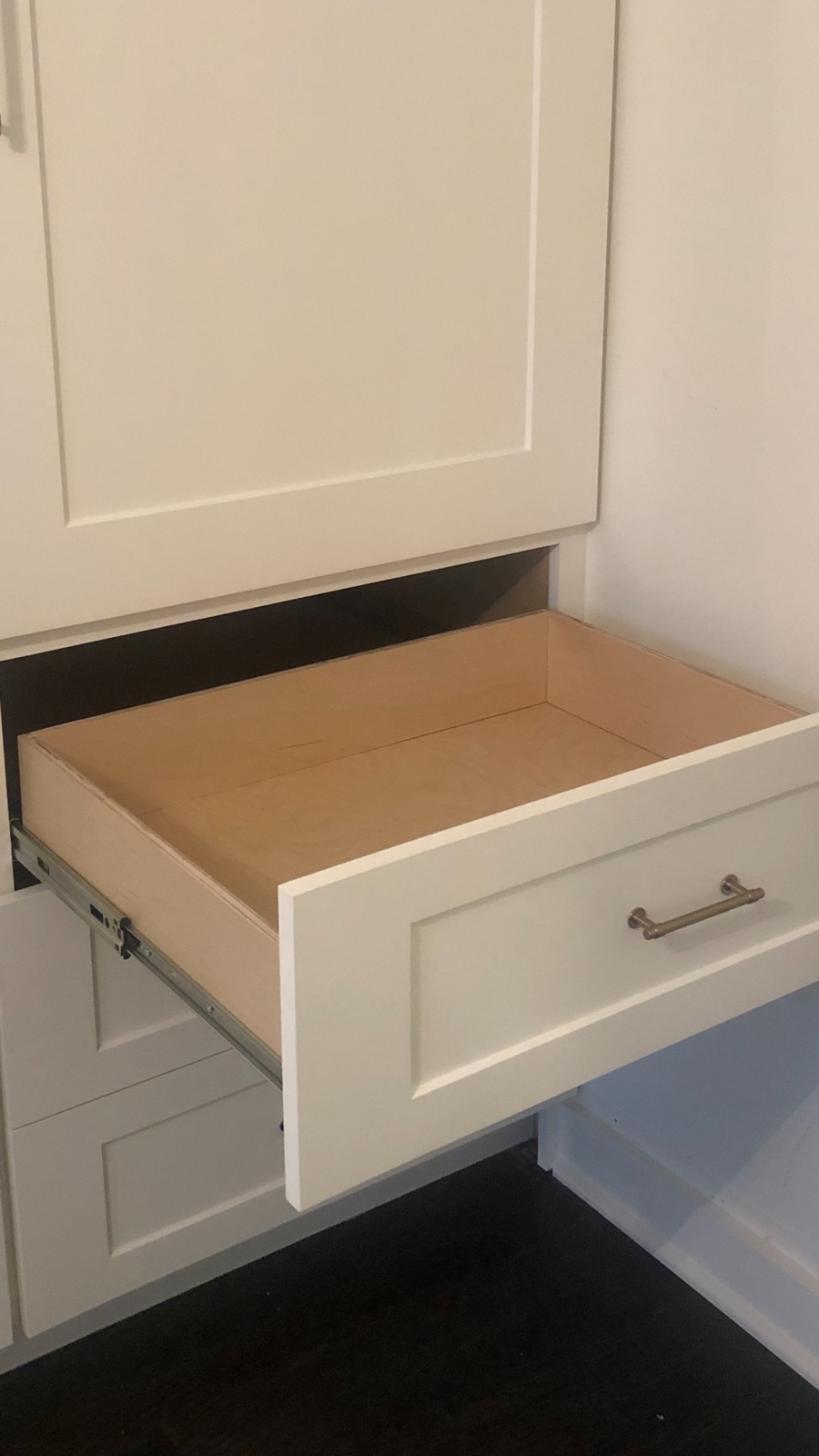 Popular Style
The 6 large drawers, with full extension soft-close drawer slides give plenty of room for everything else!