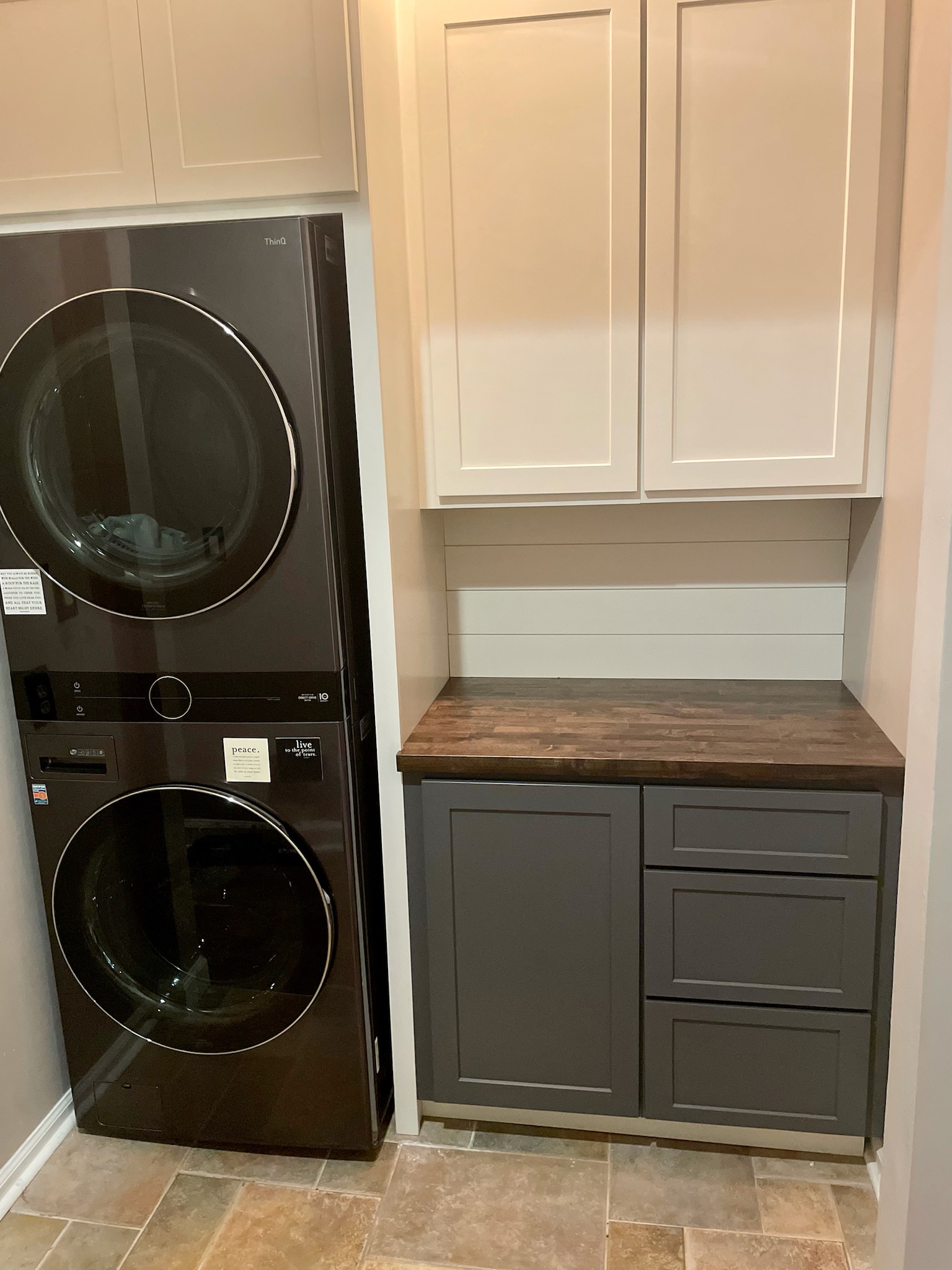 Hoses, Hoses, Hoses!
This laundry room had several problems. The customer has a stacked laundry unit, which means the water supply lines and the dryer vent crisscrossed along the entire back wall. How do you put cabinets in and allow for access to the supply lines? Build a new wall! We added a new wall 12″ away from the back of the space and attached our cabinets to the new wall. The shiplap back splash comes out to allow access behind the entire setup!
Counter Space is a Premium
Since we were installing standard sized cabinets, this allowed for the installation of a counter depth workspace. This means lots of storage and plenty of room to fold laundry!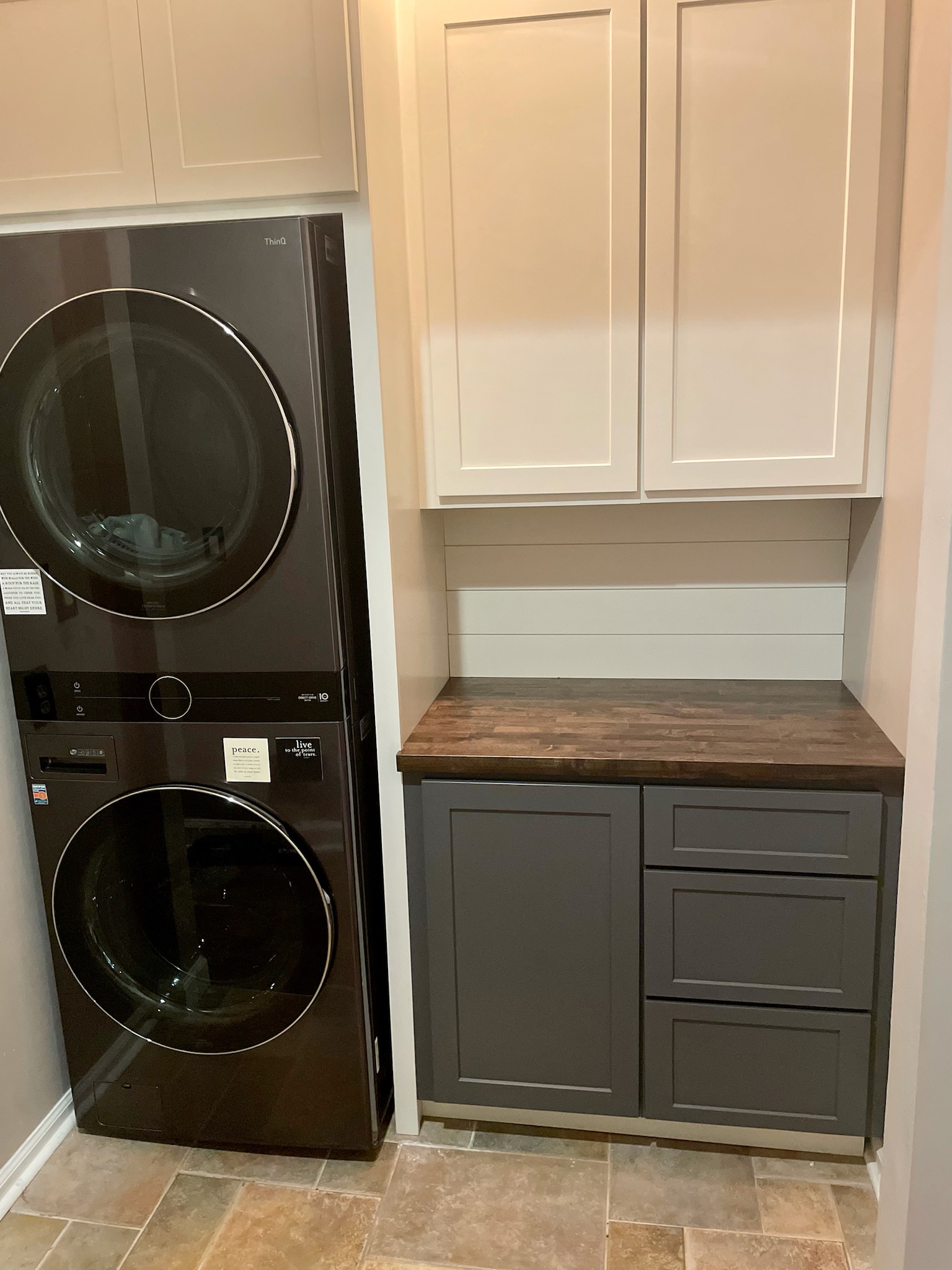 FRom Dis-functional to Awesome!
To complete the space, we installed the washer and dryer surround, added storage above, and installed a butcher block counter top. The colors match the adjoining kitchen.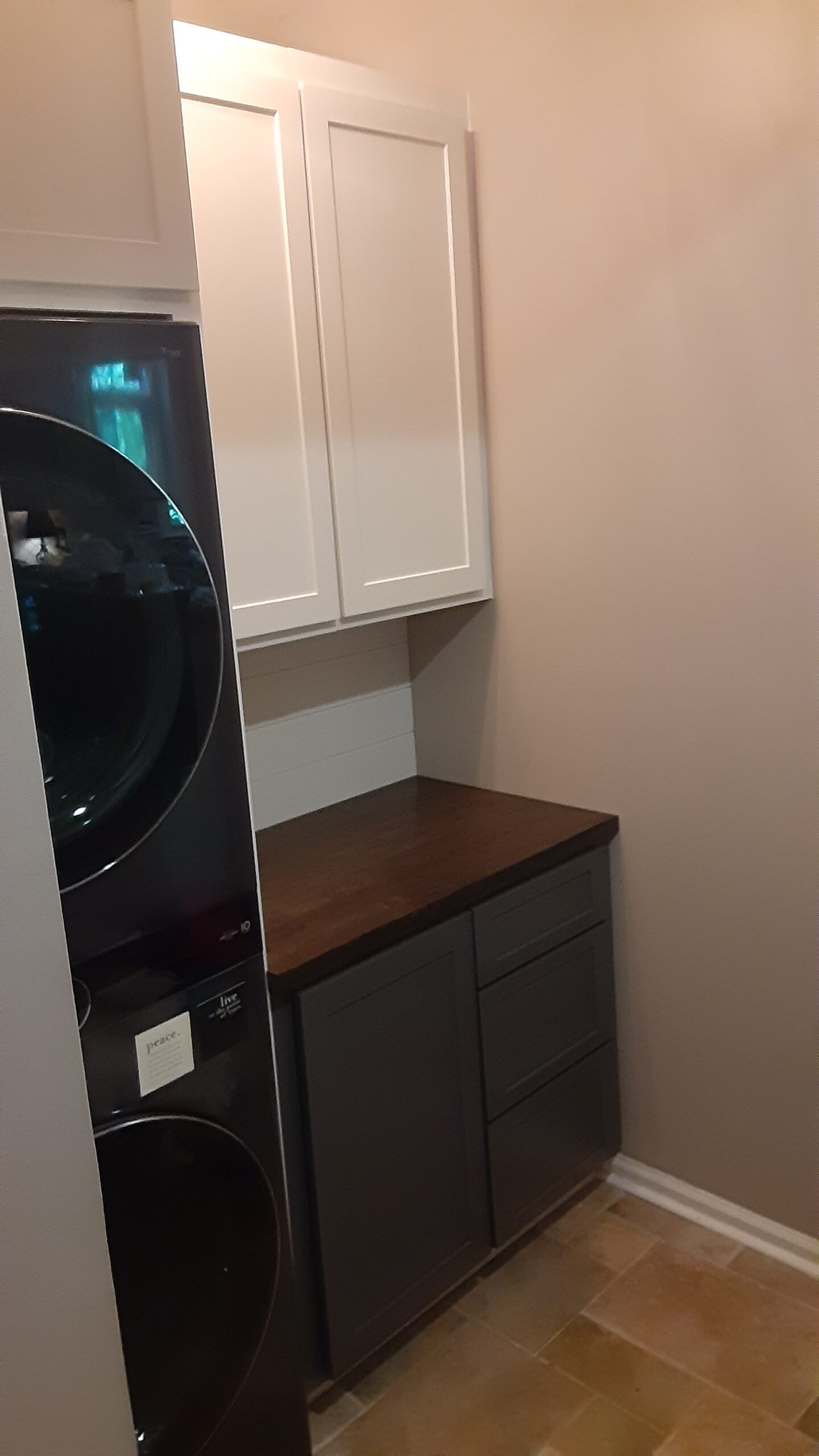 No Hoses!
"Can't see the line can you, Russ?" – The water line that is… Name the quote and I'll give you $100 off your laundry project. Just fill out the contact form with the name of the movie!